Welcome to Capitol Memory Challenge, a systematic journey through Bible truth! You will fill your heart with God's Word to live and share with others, and be greatly blessed!

You should memorize two to four verses weekly. Those who are advanced, may memorize more. Your first set is found at Capitol Memory Challenge in a table pictured below with fly-out menus, and also at the bottom of this email. Just click each reference at the bottom of the CapitolMemory.com page to hide and show each verse while you memorize. Below each verse is audio which loops for 15-30 minutes for an easy aid to memorize while exercising, driving, or when is convenient. Below you can see a picture of the the memory table with audio of the verses on the Capitol Memory page. The below picture is just to illustrate it. Visit the page itself for the memory table.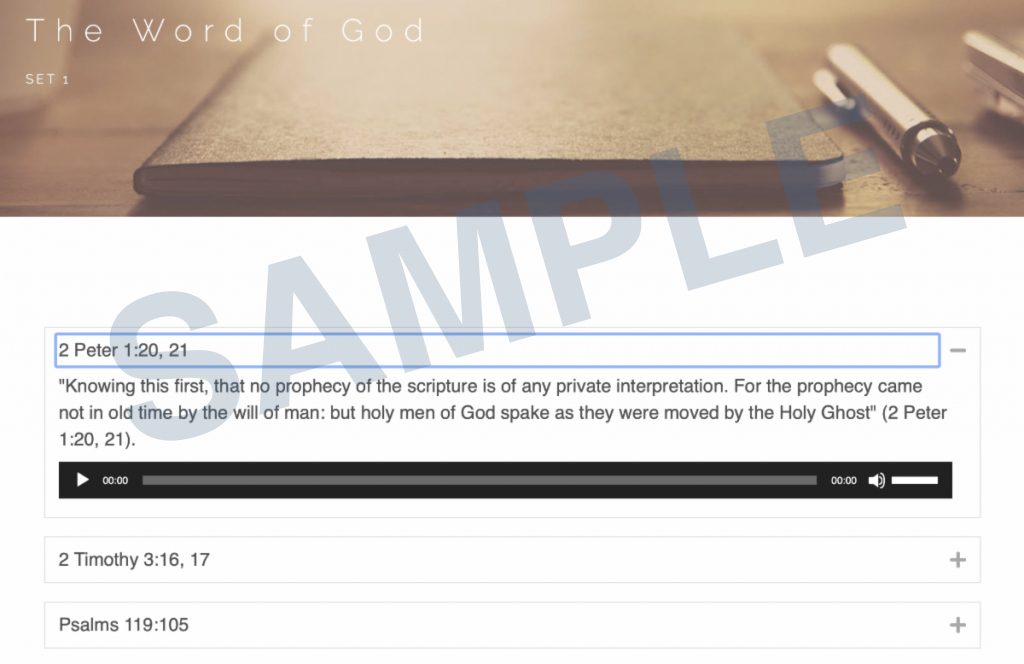 You will receive lessons on memorization and retention, brain enhancement, and helpful content going forward. Since memory helps indicate intelligence, you will not only be spiritually blessed, but also be smarter and more balanced for participating!
Every course needs tests. Capitol Memory's tests are weekly on social media! When you memorize a verse, video record yourself quoting it, then share on Facebook to motivate others and be accountable, saying you're taking the Capitol Memory Challenge. Use hashtag #CapitolMemory and tag Capitol Revival Facebook page. We may share your video to encourage others!
Prayerfully learn as many as possible of the below verses, this week and next, using the audio below, memory aids on the site, or by writing them on cards. Audio loops of each verse are linked in the references. Test yourself and post what you have learned every weekend! May God richly bless you as you learn your first set of verses:

Capitol Memory 1: The Word of God